Way back in February, Overstock.com was penalized by Google for improper SEO tactics involving link building.
At the request of some Humankind SEO clients, we will attempt to explain what Overstock.com is accused of and what you can do to learn from their error.
An excerpt from the Wall Street Journal article:
"In Overstock's case, the retailer offered discounts of 10% on some merchandise to students and faculty. In exchange, it asked college and university websites to embed links for certain keywords like "bunk beds" or "gift baskets" to Overstock product pages.
Until recently, links to Overstock pages were among the top three results for such words on Google search results. By Tuesday afternoon, links to Overstock for those same searches dropped to between No. 40 and No. 70 in the rankings.
The change followed a complaint by a competitor last week to Google about Overstock's actions"
The EDU links: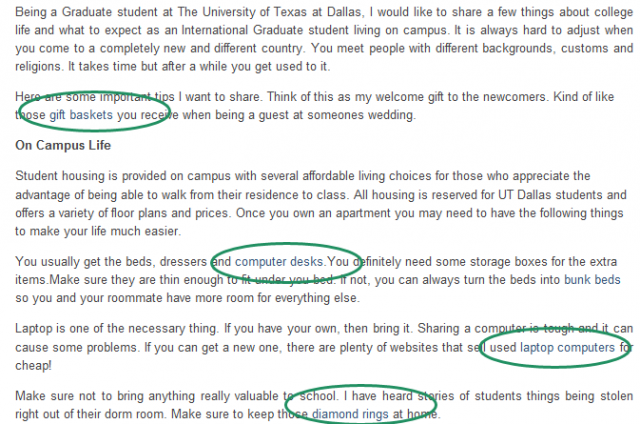 The Link Offer:

Can you see what Overstock is trying to do?
Google is fuzzy about many details, but one detail they are (fairly) clear on is the acquisition of links. A website owner is allowed to acquire links that pass page rank, but not to purchase them. Overstock, though they are not directly purchasing these links, are offering a direct financial incentive to EDU site webmasters with link building access. The goal? To "acquire" high quality inbound links from EDU sites to assist in Google ranking. If Google was unclear about this manner of acquiring links in the past, they made a profound judgment on it here.
The take away: Buy all of the 'no-follow' links your heart desires, but links passing page rank need to handled judiciously…..and carefully.